Written on Jan 14, 2009 // .
The number of proofs that aliens exists are overwhelming. Abductions here and there, sightings are everywhere and there are tons of alien pictures scattered on the internet. Sadly though, there are some people who are intentionally publishing fake alien pictures just for the sake of publicity. And those real ones are quickly covered up by the government and tagged as fake. So now, the burden of identifying real alien pictures is left to the public.
I compiled some alien pictures that I saw on the net. You decide whether they are real or not.
Basing on the quality of the picture, this is probably one of the alien pictures taken. Notice the hairless skin, big eyes and contorted head. This alien can be associated with the popular greys. I asked one of my associates opinion and she said it's probably a human who just got sick and everything. What's your opinion?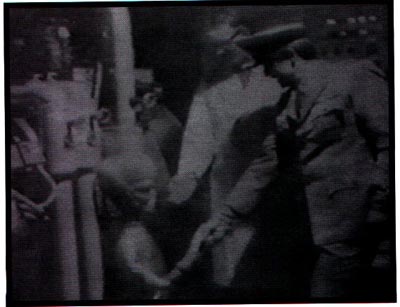 Probably another Roswell incident. In this picture it is clearly shown that an official is shaking hands with an alien, the alien seems unfamiliar with the action. A concrete proof that the government is indeed in contact with the aliens for quite some time now.
A really amazing alien autopsy! Of course many people already tagged it as fake but it sure looks real for me. Seems like the aliens are not the only one who's doing some experimenting. Makes you wonder what the aliens do to us humans when one is abducted.
Based on this aliens head injury, he probably got into a big fight and ended up dead. Was it with a human? We'll never know unless he talks : )
Anybody who will deny that to be an alien is probably out of their minds. Look at how disproportionate the eyes are with the head. I wonder who was keeping alien alive. Does he want to save the alien? or keep him alive for further experimentation?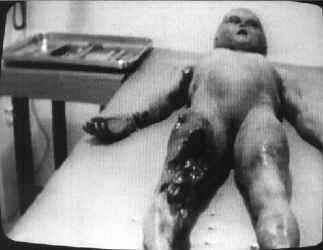 This alien picture was supposedly taken at an autopsy in Roswell. Probably one of the victims of the UFO crash landing in 1947, which the government is denying upto now.
I remember this alien picture creating a big stir before. If you'll notice, there seems to be a little alien creature crossing the street. This fellow sure can't pass as a kid and it is a bit too perfect to be an optical illusion. You decide.
An alien skull. Look how small the face is. It's like the eyes, nose and mouth are grouped together and notice how big the eye sockets are and they're egg shaped.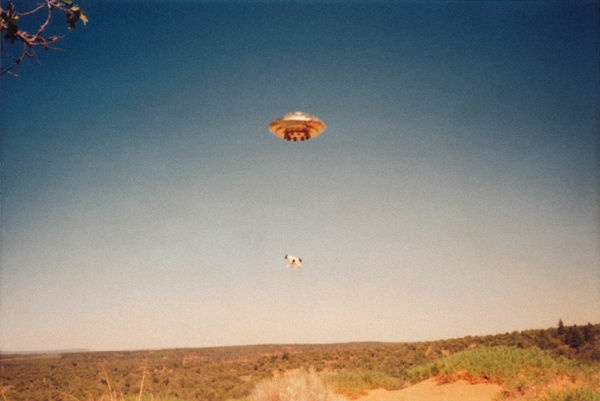 I got this last one just to make you laugh a bit… I wonder what the aliens are going to do with the cow? Milk it maybe : )